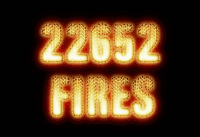 By now, everyone's heard of the wildfires that are tearing through Texas. Well, guess what? You can help! Fandom for Texas Wildfire Relief is organizing a compilation of stories for those who donate at least $5. Red Cross, fire departments, animal shelters—there's a long list to choose from on their site.
I have just finished writing a two-part Inside Man outtake that will be a part of the compilation. Originally I was just going to include the outtake of when Bella had Edward's song recorded, but with the chapters already as short as they are, I had trouble making the minimum word count with one small scene. So instead of dragging it out with boring filler words which I absolutely despise writing, I decided to tack on a bonus scene from the upcoming chapter!
You have until November 1 to donate, and there's still time to sign up if you want to write, too!