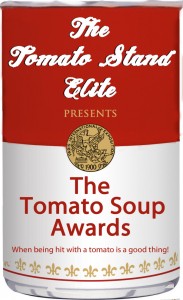 Adore, Adore has been nominated for three Tomato Soup Awards!
• The Cucumber Award (best fellatio scene)
• The Juicy Peach Award (story that makes your panties wet)
• The Menu Award (best summary)
I think the whole basis for these awards and category names are just the awesomest thing ever. Thank you to everyone who nominated my story. Voting ends on September 20, so check out all the nominees and Vote here.