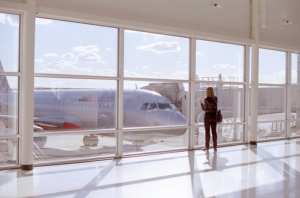 She slept with her head resting on my shoulder. My hand was wedged between her knees. If she noticed how I slid it higher as the hours wore on, she didn't seem to mind. I fell asleep with my fingers touching her in the most intimate of places.
As our flight touched down, I gave her a timid smile. She blushed. I placed my hand on her lower back as we made our way to the baggage claim. Our fingertips brushed when I helped with her suitcase.
What is it about the touch of a stranger that feels so good?
---
Stolen
Parties on the reservation were lame, but I went because Bella would be there. Jacob had a lot to drink and was being an asshole, so it was easy to convince her to walk in the woods with me.
"Come on, Bella." I sucked on her neck, leaving a mark he would see. My hand slid under her skirt. She was warm, wet, and ready. "I'm better for you than he is. I'll treat you right. Be my girl."
I unbuckled my pants quickly. As I slid inside her, she moaned exactly what I wanted to hear. "Edward, I'm yours."
---
Feign
"Hello?" I panted, out of breath from racing to answer the phone.
"Edward?" Bella's voice took me by surprise. I didn't know she had my number.
"Hey, Bella! What's up?"
"Um, nothing."
"Are you calling about the science project?"
"Oh . . . I haven't really started it yet. Have you?"
"No, not really," I fibbed. I had finished it days ago.
"Um—" She sounded uncomfortable, and I wondered why. I hoped it was because she wanted to hang out. "Actually, I'm calling for Emmett. Is he home?"
My brother?
"Oh." My heart was crushed, but I played it cool. "Yeah, hold on."
---
Acquiesce
Bella wiggles her toes in Edward's face as they sit on the couch watching TV. "Rub my feet," she demands.
"Uh-uh." He pushes her foot away.
She puts on her best pouty face. "Please?"
"What do I get out of it?" he asks playfully.
"The joy of rubbing my feet."
Edward snorts. "You'll have to do better than that."
"Come on. You never rub my feet anymore."
"You never suck my dick anymore."
"That's not fair," Bella complains. They sit in silence until the next commercial break. "If I give you head, will you rub my feet?"
He smiles. "Deal."
---
Return
He gasped, his hands tightening on her waist. She kissed him fiercely as her fingers twisted in his hair and pulled him closer. Their bodies molded together as if they were made to fit. His mind was filled with images of firsts dates, late nights in each other's arms, and sex. Their entire future played out behind his closed eyes. He thought he had finally won, finally gotten the girl.
But he manipulated her, and she knew she made a mistake. I found her lying face down in the tent. She returned to me, even though I'd never deserve her.
---
Read more:
The Twilight 25: Round 4 Page | FanFiction