I had a long day and didn't feel like writing when I got home, so instead I fired up The GIMP and made a banner for Malice in the Garden, the sequel to Here in the Garden of Sin. I haven't actually started writing the story yet, but whatevs. A girl's gotta be prepared.
First, let's start off by looking at the original banner: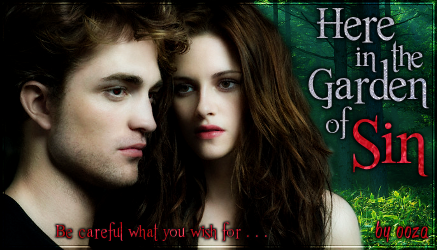 I wanted to do something similar. The first thing I did was find a HQ image of these two from the same photo shoot.