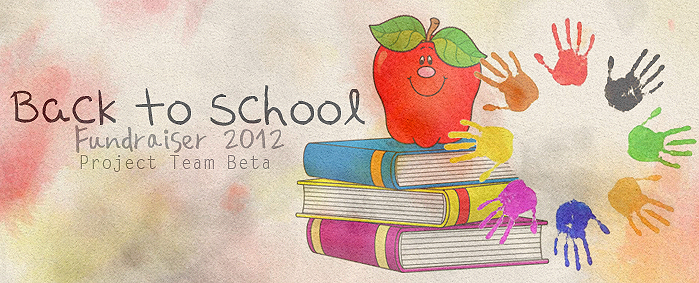 Today's pledge-a-thon was a success! Together we raised $375 for education. I'm still kind of shocked. I thought for sure my goal of $250 would be a stretch. This has taught me two things: 1) My readers are awesome; and 2) Apparently I can be bought/bribed/coerced into writing things. Lol.
Thanks to everyone who donated—you will all be receiving an EPOV outtake of Adore, Adore! I'm not sure exactly when it will be done, but I promise not to make you wait too long. Stay tuned for further details.
I'd also like to thank Project Team Beta for organizing this event. Don't miss the pledge-a-thon with Lady Gwynedd on August 18. For a full list of events, visit PTB's Back to School Fundraiser page.