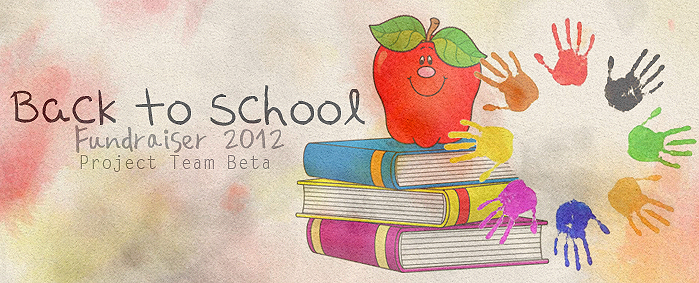 Project Team Beta is holding their 3rd Annual Back to School Fundraiser, and they asked me to participate in a pledge-a-thon.
Help me reach my goal of $250 by pledging a minimum of $5 to a PTB approved education charity (listed here). If my goal is reached, I will write you an outtake from one of my stories (or anything, really).
You can pledge anytime between now and July 14. Then join me on July 14 at 2pm PST for a live interview and chat, where we can talk about things like what you want me to write. I'll probably write what the majority of people want, so make sure to voice your opinion!
I am really excited to be a part of this. I have friends who are teachers, so I know how drastically classroom funding has changed since I've been in school and how much of a burden falls on teachers to buy supplies with their already ridiculously low salaries.
This isn't like other charity compilations. If my goal isn't met, I don't write it. So please, pledge away! It's going to a great cause.
For more information and specific instructions, visit the Project Team Beta website:
http://projectteambeta.com/interactive/forum/#/20120601/pledge-a-thon-with-ooza-1645746/