Today I found out that Here in the Garden of Sin has also been nominated under the Coven Empress category! As you can see, I have a much better shot of winning here.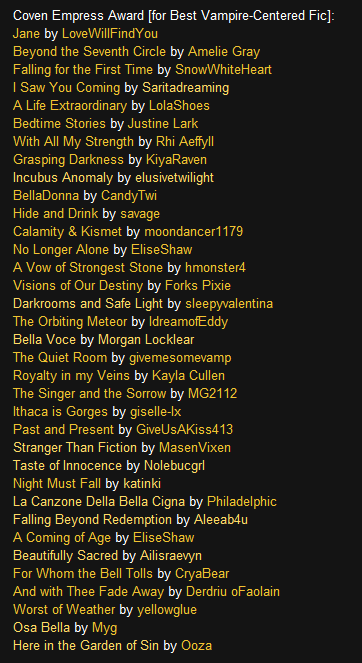 What the hell is Worst of Weather by YellowGlue anyway? (who?)
Falling for the First Time? What a funny name. It's probably lame. *cough*
Once again, the list is filled with amazing stories, and I'm really excited to be included! Voting begins January 15. Check out all the nominees at twinklingswfa.blogspot.com.