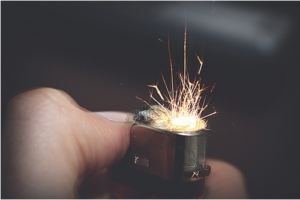 I dug through my purse in search of my cell phone.
"Need a light?" a man asked as he approached.
"I don't smoke." I held my purse tighter and glanced around to see if anyone else was near.
"Neither do I," he said.
"Then why…"
"Ice breaker," he explained. "I wanted to talk to you."
"What if I had said yes?"
He flicked on a lighter and his face was briefly illuminated by the flame. "I'm always prepared."
"Do you have a phone?" I asked.
"Of course." He reached in his pocket and offered me his shiny, silver cell phone.
The Twilight 25 Page | FanFiction