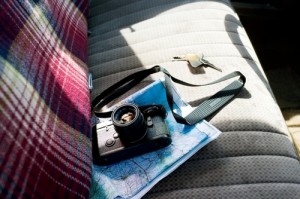 Bella was thrilled that Edward agreed to take a road trip with her. For two weeks straight there was nothing but the wind in their hair, a map, and Bella's camera to document their journey.
Their nights were filled with passion. It didn't matter if they were in a hotel, bed and breakfast, or the back of her car. On the last night, Edward picked up the camera and snapped a photo of Bella. This was what he wanted to remember about the trip the most.
The love of his life. Nude, dampened with sweat, and splayed out beneath him.
The Twilight 25 | FanFiction