It's been awhile since I've rec'd something here. I'm going to try to rec something at least once a week.
There's a new story by stella luna sky that is pwning me. It's called Grand Jeté.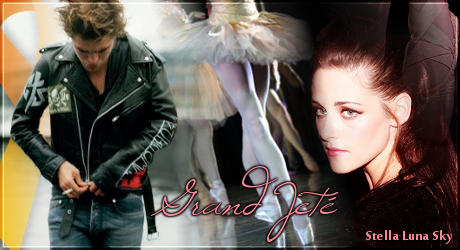 She moves through her comfortable life without much passion, without much conviction. When she meets the man who can teach her the importance of treating transient life with respect and love, she has to take the grandest leap of faith she's ever faced.
There are only four chapters so far, but I can tell it's going to be one of my favorites. There's something about this Edward that makes him a bit different than the typical fanfic character.
FanFiction: http://www.fanfiction.net/s/6108070/1/Grand_Jete
p.s. The banner above is my creative genius. *pats back* Click to make bigger.