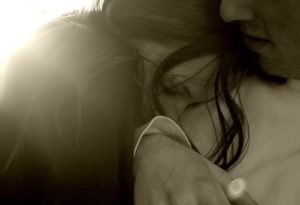 I make my way to the guest room but Edward's not there. I watched him walk in this direction. Where else could he be? "Edward?" I call quietly as I walk out of the room. A door in the hallway opens. Edward reaches out and quickly pulls me into the small bathroom with him. He looks exhausted. It reminds me of the day he had the breakdown—after the phone calls with Jane and Charlie, and our fight.

"I can't do this," he says.

"What?"

"We have to go."

"Edward, we can't leave!"

"Yes, Bella. Look at what's happening. Look at what my presence is doing to this family."

"What are you talking about?"

"They are fighting because of me." He jabs his finger into his chest for emphasis.