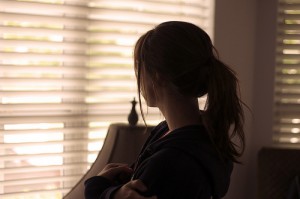 Charlie's number is unlisted and I highly doubt Edward is going to call the station and ask him for it, so unless he comes back, he has no other way to get a hold of me. The first two days I was here, I perked up every time a car drove down the otherwise quiet street, hoping it was Edward. Today, I've made it a point not to pay attention.

I'm kicking myself for not asking him to bring me along. Screw feeling guilty for pressuring him to go! Screw worrying about whether or not he'd be comfortable with me there! Maybe I'm being selfish but sitting here alone feels awful. I don't even care if he changes his mind about finding his dad, I just want to be with him. Wherever he goes, that's where I want to be. I worry that I didn't make it clear enough to Edward just how important he is to me. I would do anything to be able to tell him that right now.

A knock on the door startles me. "Edward!" I say under my breath as I hop off of the couch. Every nerve ending of my body suddenly sparks to life. I bound across the room excitedly, grinning so brightly it hurts, but the somber face that meets me when I throw open the door immediately kills my high.